Sunday School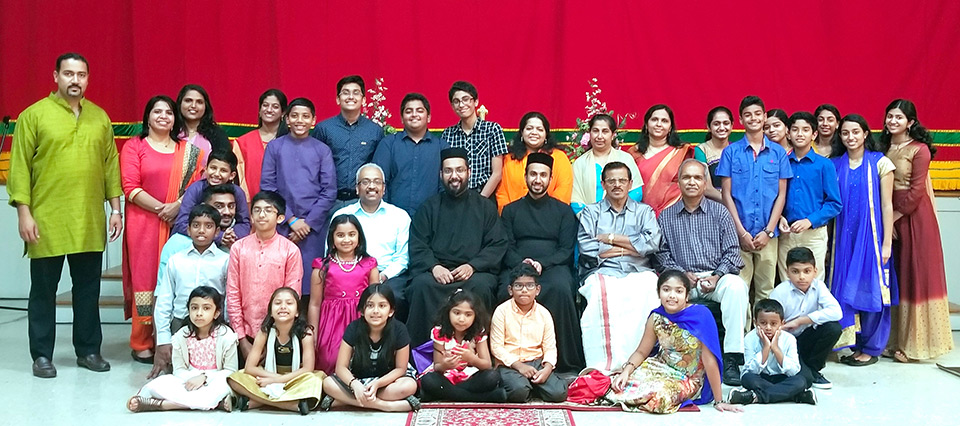 "Train up a child in the way he should go: and when he is old, he will not depart from it". Proverbs 22:6
Mission: Prepare our Children to develop an understanding of the Holy Bible to provide a strong foundation for Christian Living; guide them to understand God's plans for themselves; lead them to a personal commitment to follow Jesus; help them learn to worship our Lord through the Church's Holy Liturgy and traditions and instill the true faith in them.
Since the inception of our parish in 1979, we have had a well-organized Sunday School. Through the curriculum prepared by the Archdiocese, we follow a structured program for learning the Word of God, share our faith to seek guidance from the Holy Bible, provide interactive environment to understand and experience God's love and His call and overall, educate our children on the need for regular worship, offer exciting opportunities to be with children who keep the same Christian values and introduce them to the faith and sacraments of the Church.
Currently, Mr. Jai Punnoose is serving as the Headmaster and Mr. Kunjumon A. Mathew is serving as the Assistant Headmaster. We are fortunate to have a group of gifted and selfless teachers who are shaping the spiritual life of our children each day. We are indebted to the leadership provided by our ex-headmasters and teachers particularly, Late Mr. P.P. Mathew, Late Mrs. Alice Rajan and Chev. Babu Jacob.